Rebranding is a way to evaluate a business' brand and rethink how it may be improved. As a student, I was assigned to choose an environmentally related organization, with a logo that may not be simple or versatile enough for its company. I chose to rebrand Merlin Tuttle's Bat Conservation so see how I could refresh their current logo's look.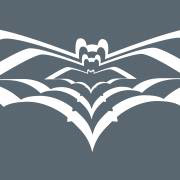 Merlin Tuttle's Bat Conservation is a non-profit organization devoted to promoting bat conservation, and educating the public of their roles in our environment. More specifically, MTBC ensures that bats are properly represented in general media and scientific media. Merlin Tuttle has a long-lasting history of contributing to bat conservation and has persisted in reaching the public towards understanding their value. This brand is strong-willed through their fight for bat conservation, but the voices behind it are still light-hearted, optimistic, and encouraging for all audiences.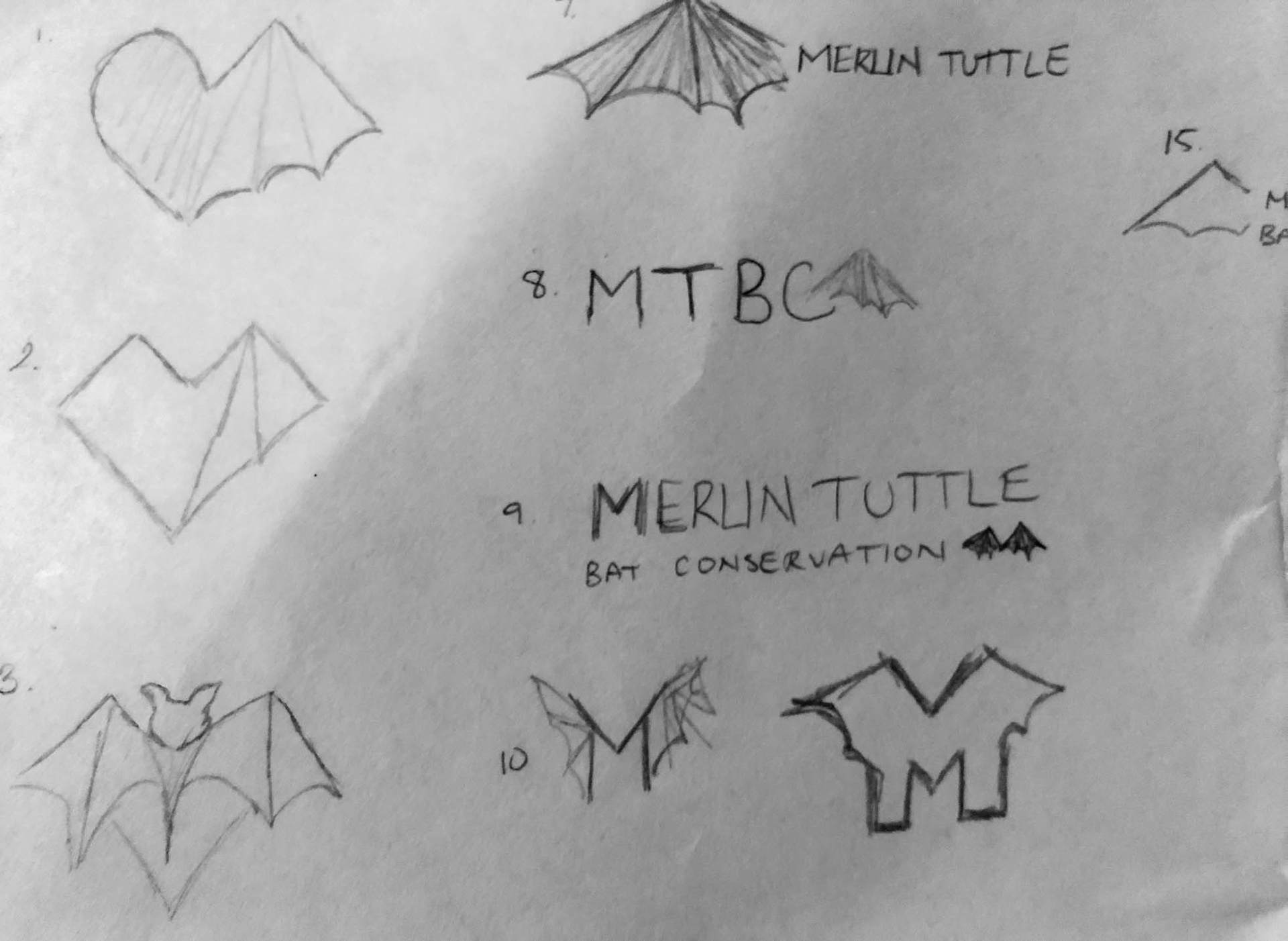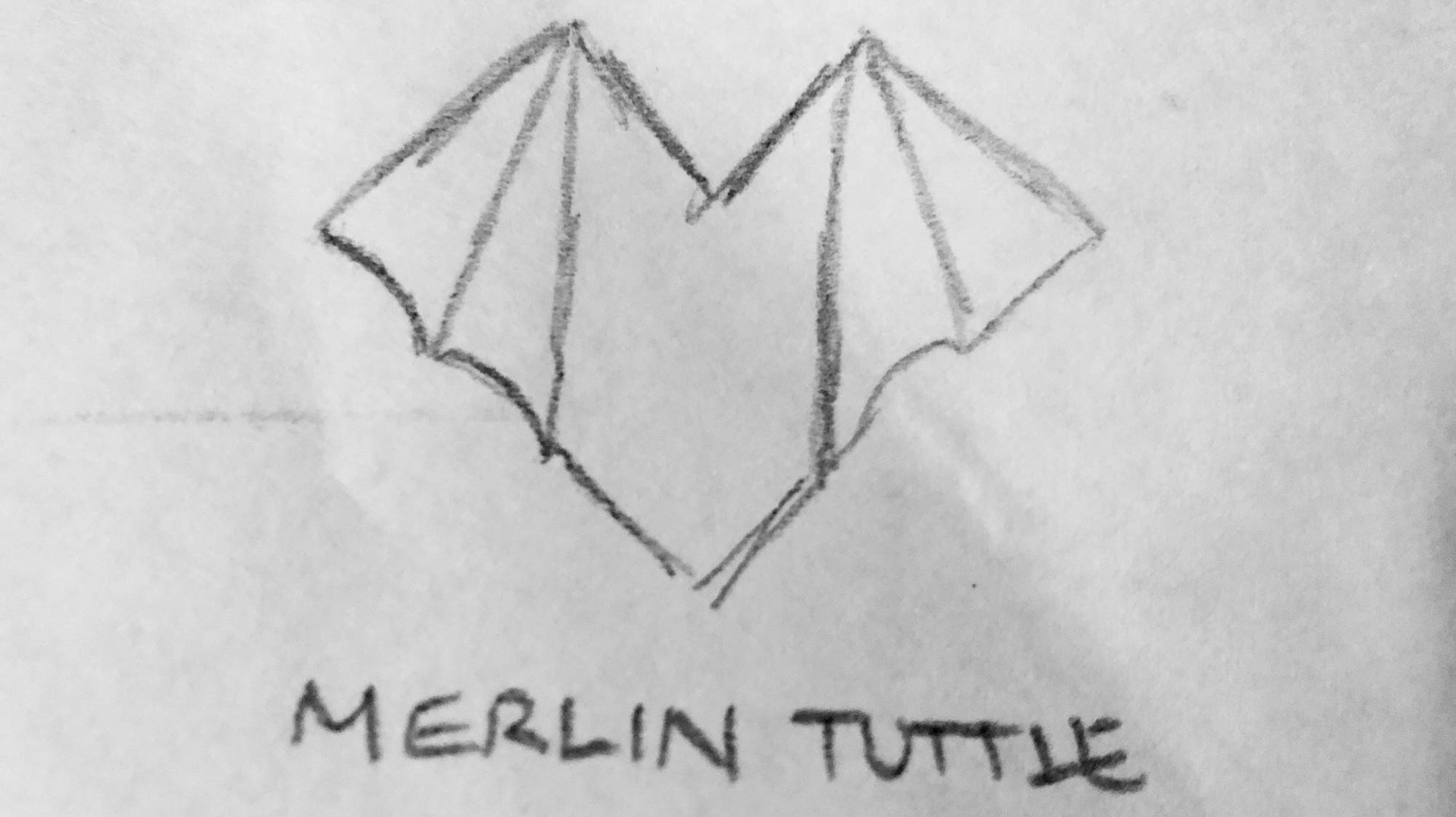 MTBC's current logo looks somewhat similar to a batman symbol, but it always appears cropped on social media and is not as clear when it is reduced in size. I wanted to redesign a logo that is more visually pleasing (by adding colour), versatile, but still shows the brand's mission. Additionally, I wanted to represent bats as still "dark and majestic" without the scary, gothic reputation that they tend to have. Therefore, I wanted to include the bat wings in my sketches.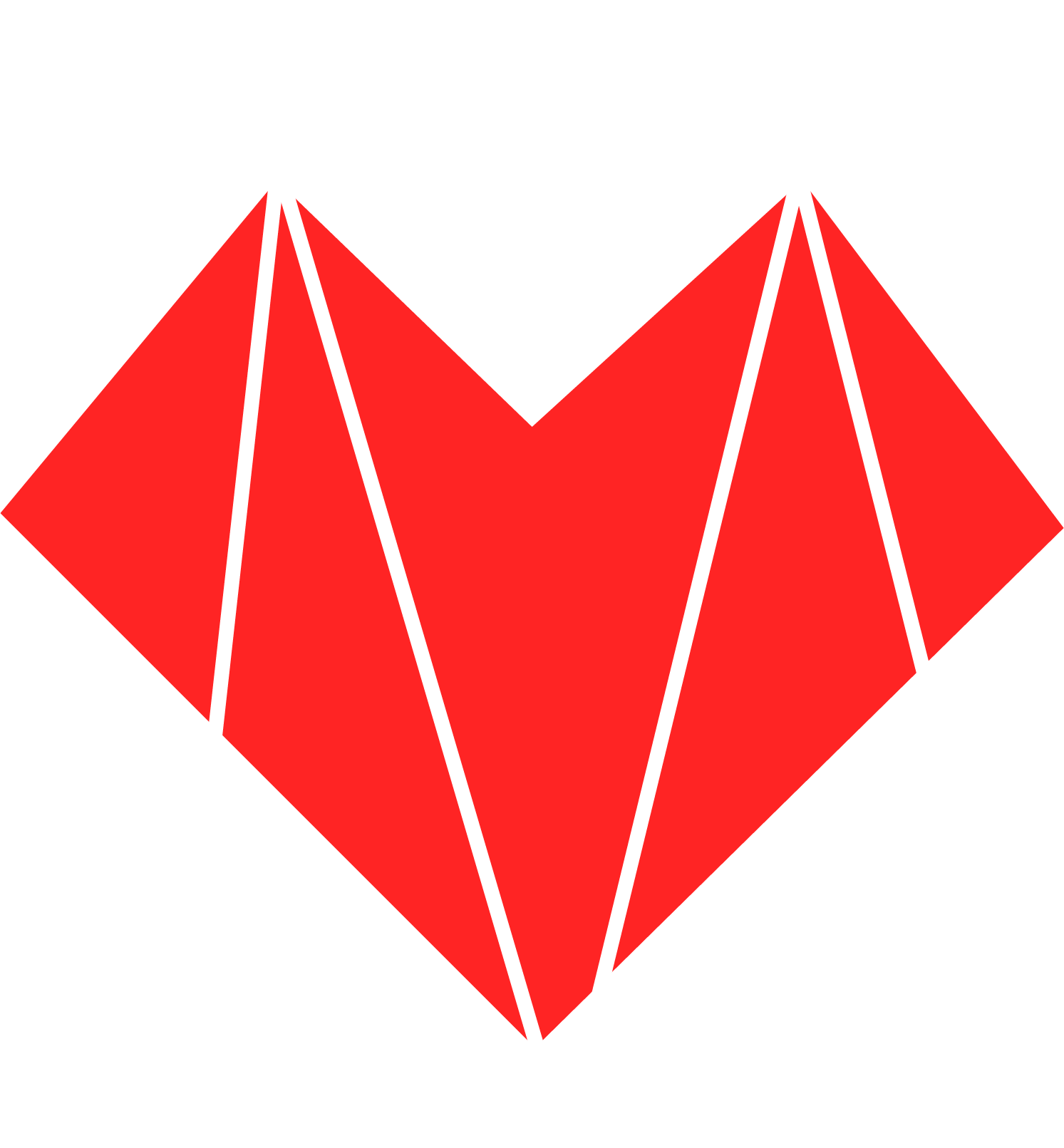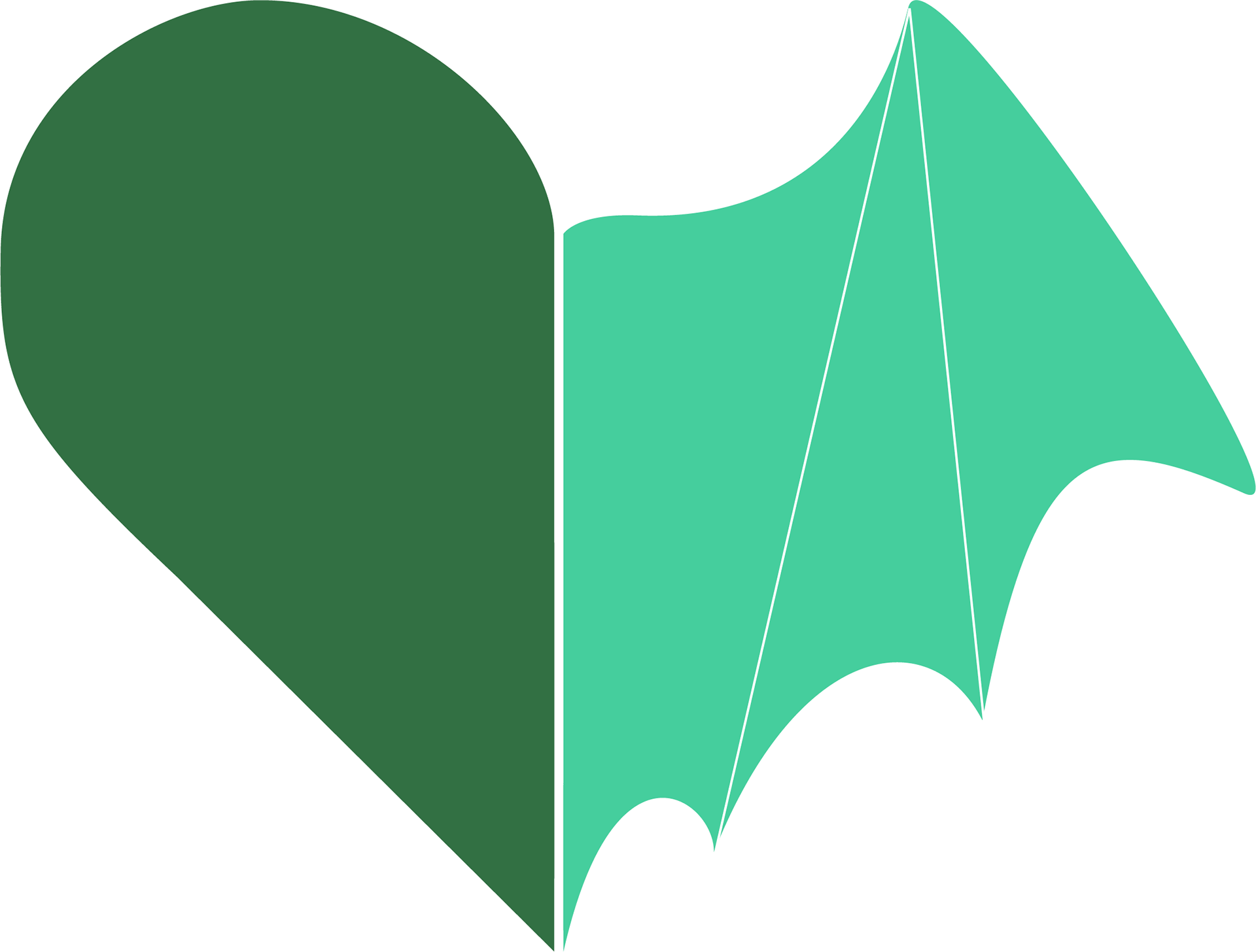 After receiving feedback from colleagues, I took the 3 top sketches that and created mock-ups in Adobe Illustrator as shown above. Once they were complete, I went back to the same group for feedback so that I could finally polish one mock-up into a final logo design.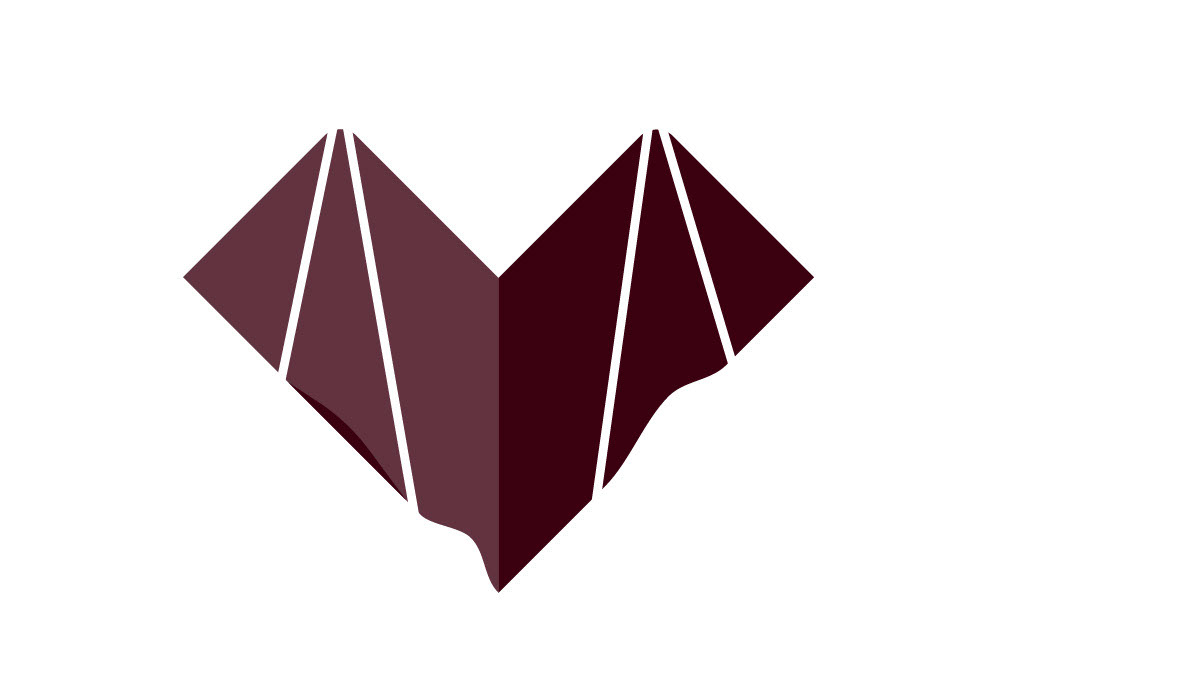 Final logo design after I gathered feedback from my previous mock-ups. I wanted to have the same red colour and use the geometric heart shape, but instead with darker shades and less saturation for a more modern, mature look.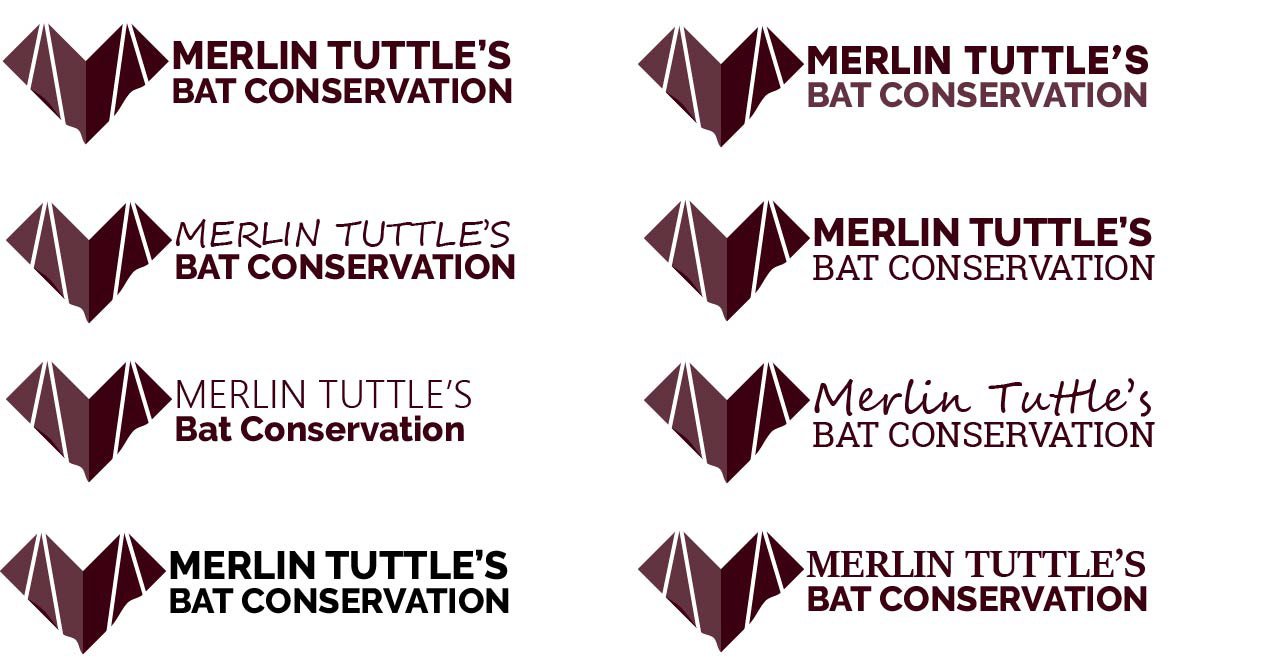 Experimenting with different text styles.


Final logo designs and formats.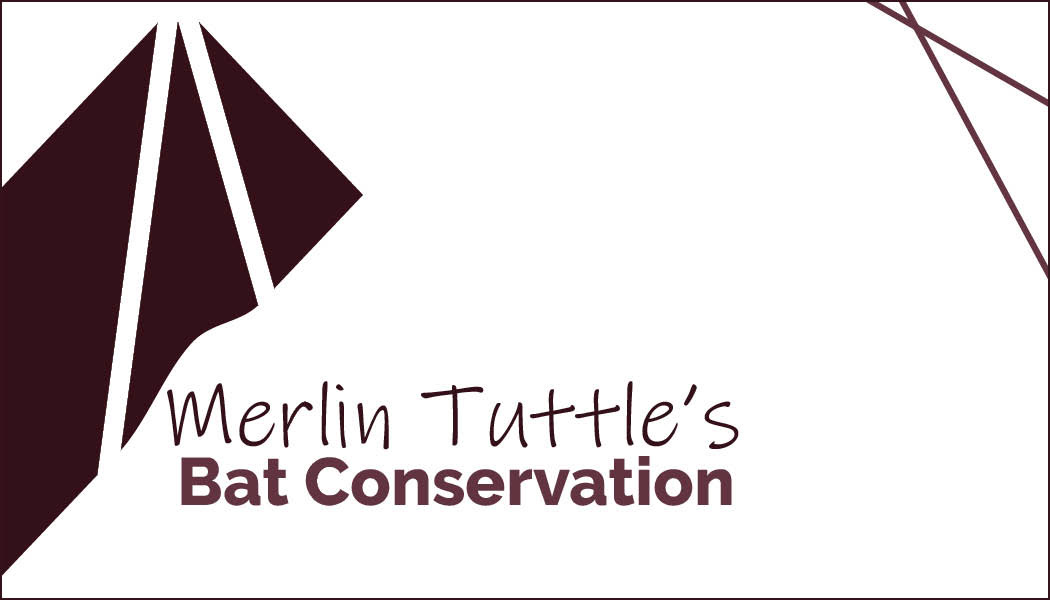 Mock business card designs.